we are village is a place and a platform where queer people can come to belong and grow.
*what we do
We specialize in embodied practices and experiential learning while building meaningful connections between queer issues, queer arts and social change.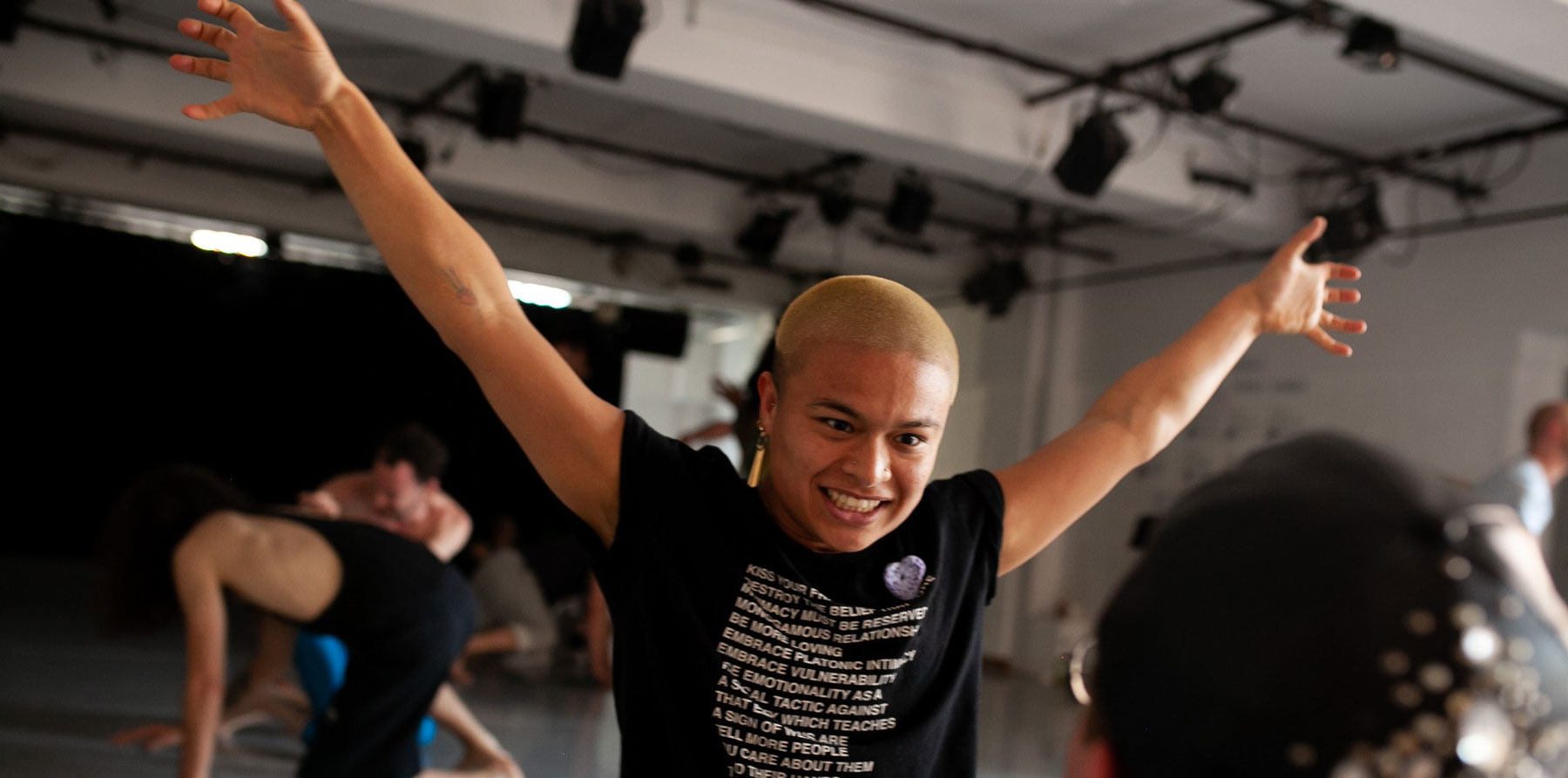 *for whom
we are village welcomes all bodies and cultural backgrounds.
We offer events and activities for queer masculinities & femininities, transgender, non-binary, gender fluid, intersex and gender non-conforming people. Offers for queer femininity are currently being planned.
Some of our events related to partner work and healing are specifically designed for gay, bi, trans and queer men* / queer masculinities
Others are designed for gay, bi, trans and queer women* / queer femininities
Some events support a range of interests that include some or all gender identities, sexual orientations or go beyond them.
Some events are for all of our friends, allies, and the general public.
Please refer to our calendar to find out which events are suitable for which interests.
*vision
We envision a better world where queer people and communities can heal and grow, and in so doing, empower society as a whole.
*mission
we are village is an advocate, a learning center, a meeting place and a network for queer communities focused on embodied sociocultural change, human connection and creativity.
we are village empowers and empowers queer people through individual and collective participation.
*structure
we are village consists of 4 overlapping areas, which are organized in a members' association and a non-profit GmbH (currently being converted from Queer Matters e.V.).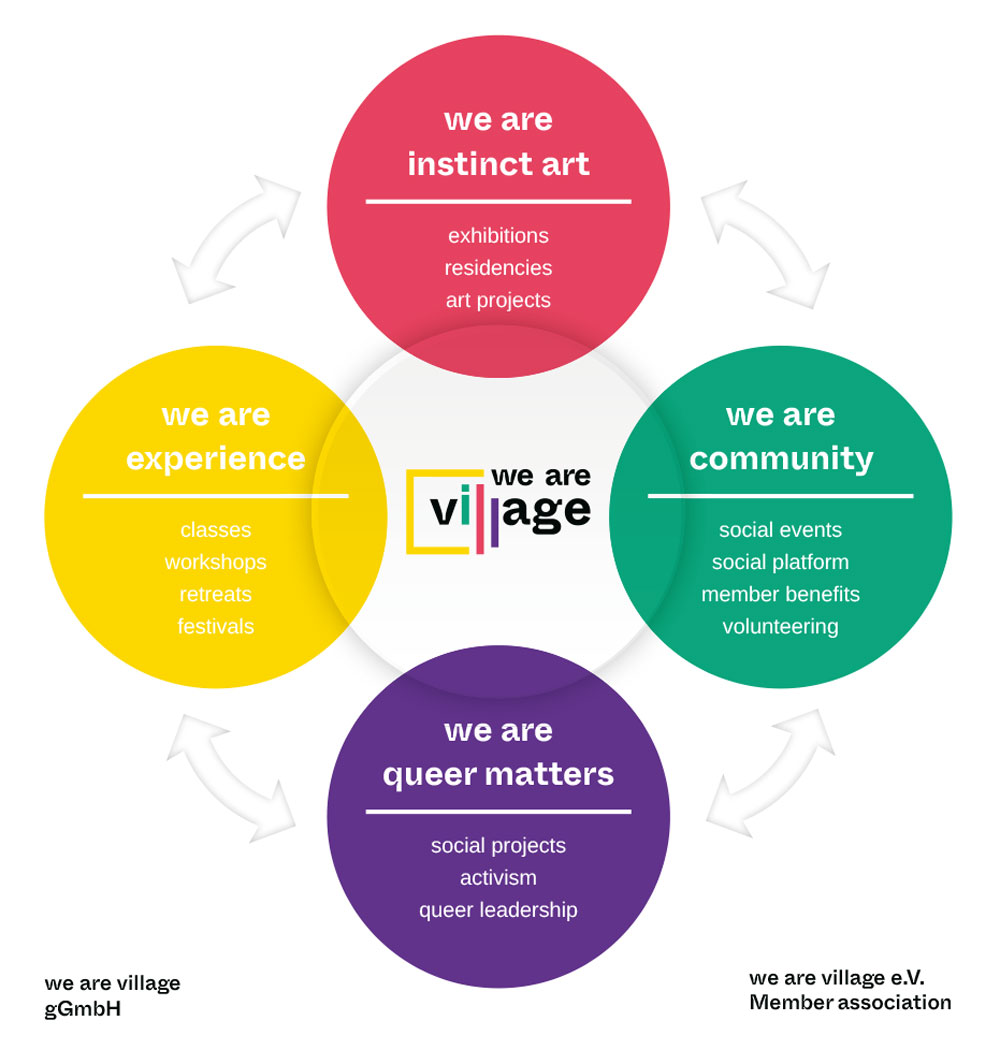 *participation
At we are village you can participate or get involved in many ways:
Take part in an event,
Become a member, enjoy many benefits and support the project at the same time.
Host an event – physical or online – and complement our program with something that aligns with our vision and values.
Get involved as a therapist, coach, artist or activist.
Join our volunteer and helper team and help with projects or regular everyday tasks – sometimes we are looking for someone to join our core team. Feel free to apply.
Support us in an advisory capacity, creatively or with administrative talents.
Contribute to the preservation of the project as a sponsor or donor.