we are experience includes all our courses, salons, workshops, retreats, trainings, the stretch festival and much more...
The focus is on self-awareness as the foundation of individual and collective growth. Bodywork, mindfulness, movement, communication, psychology, identity, consent, sexuality, emotionality, ritual & performance are central to our interest.
Events take place at Village.Berlin, at other locations or Online. They are made possible by an international team that accompanies participants in coming into contact with their needs, resources and other people.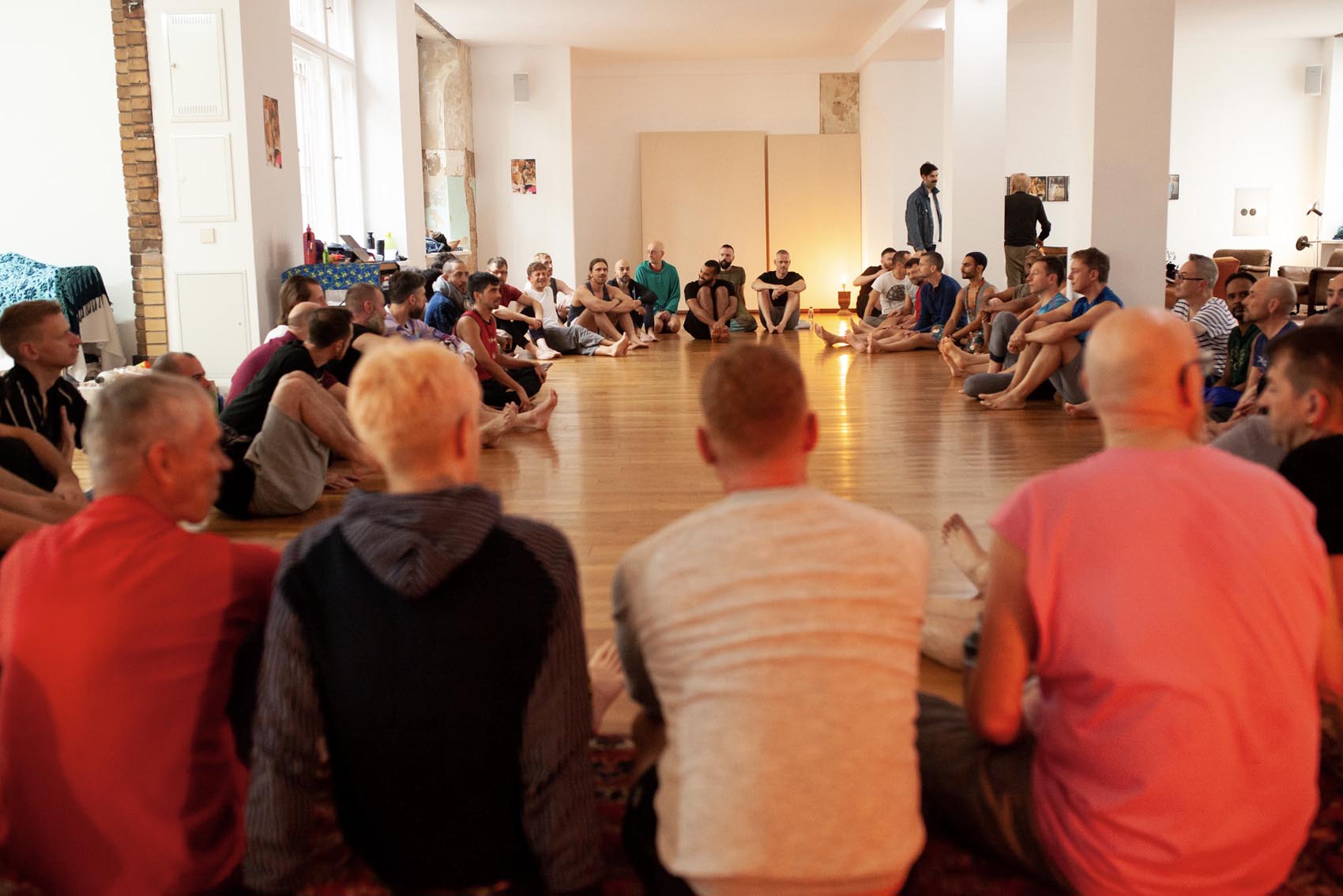 *For whom
We offer events and activities for queer masculinities, transgender, non-binary, gender fluid, intersex and other gender non-conforming people. New offers for queer femininities and trans women* are currently being planned.
Some of our events related to partner work and healing are specifically designed for gay, bi, trans and queer men*
Others  are designed for trans women*/fems.
Some events support a range of interests that include some or all gender identities, sexual orientations or go beyond them.
Some events are for all of our friends, allies, and the general public.
Please refer to our calendar to find out which events are suitable for which interests.
*individual work
Some of our team members offer individual sessions with different focuses. If you have any questions, please contact us directly.